Working as a team, we combine diverse expertise for better patient outcomes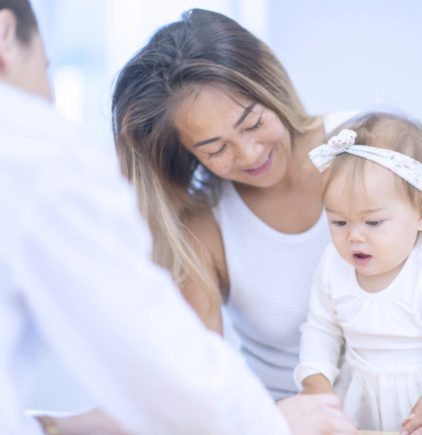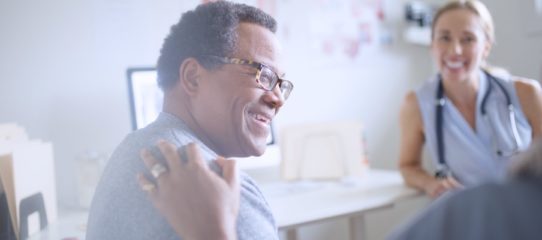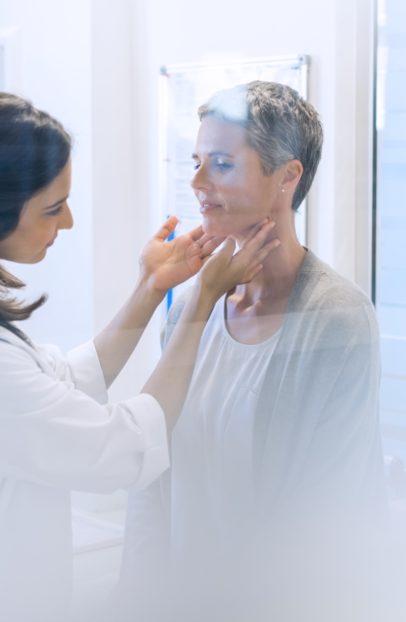 Our Culture and Vision
Our goal is to provide consistent, compassionate and professional care that leaves patients feeling reassured and satisfied after each and every visit. Our mission is to provide the highest standard of patient care whilst incorporating a holistic approach toward diagnosis and management of illness.
We feel honoured that our patients have chosen to come to us. We understand that uncertainty about health can be overwhelming. We aim to educate patients so they are optimistic and proactive about their health. We believe in preventative health medicine. We are committed to building an outstanding practice that patients can rely on. We do not discriminate in the provision of excellent care, and we aim to treat all patients with dignity and respect.
GPs, nurses and receptionists interested in joining our team can email practicemanager@newportdoctor.com.au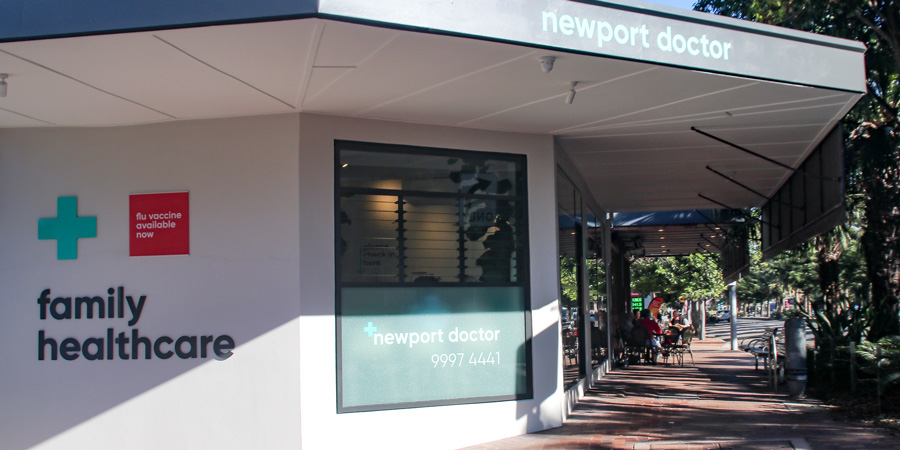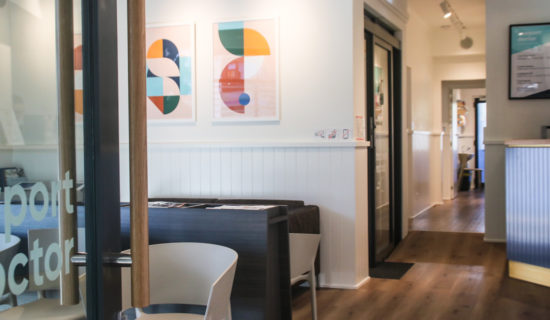 History of the Practice
The practice was formed by Dr. Bob Nichols in 1980 and operated as a two doctor practice for close to 30 years. Bob prided the practice on it's family reach offering highly personalised care to a diversified and loyal patient group who followed him from Dee Why.
Upon Bob's retirement in 2011 Dr Julian Northover continued the practice in accordance with his values. He was joined by Dr Olivia Andrews in 2015, Dr Stephanie Gill in 2017 and Dr Erin Noonan and Dr Edwina Pritchard in 2019. Dr Carolina Velasquez Vanegas joined the team in 2021 along with geriatrician Dr Monica Vu. Geriatrician Dr Lulu Ma and GP Dr Jane Horsley joined in 2022.
The surgery was renovated in 2019 by incorporating additional space in the building.
Our surgery provides a private and comfortable environment for you to see your doctor or our other practitioners, knowing that the surgery will support your care with the very best in communication and processes to ensure you receive the best care possible.
Our Doctors
Our trusted, local doctors provide the highest standard of quality family care and are committed to the health of the community.
Dr Jane Horsley
Dr Jane Horsley grew up on the Northern Beaches and studied medicine at the University of New South Wales. She completed her junior doctor years working at Prince of Wales Hospital, Lismore Base Hospital and the Children's Hospital at Westmead. Jane has worked in General Practice across Sydney, Coffs Harbour and the Central Coast, returning to live and work on the Northern Beaches in 2020. She is a fellow of the Royal Australian College of General Practitioners and has completed the Family Planning Certificate in Reproductive and Sexual Health. Jane is accredited to insert and remove Implanon contraceptive implants. Her special interest areas are women's and children's health however she enjoys the full variety of patients and presentations that General Practice encompasses. Jane is passionate about preventative medicine and holistic care. She particularly values the opportunity to help her patients understand their health and reach their physical and mental health goals. Jane feels lucky to live on Sydney's beautiful Northern Beaches and enjoys spending as much time as she can outdoors walking, picnicking, swimming, and exploring with her family and friends.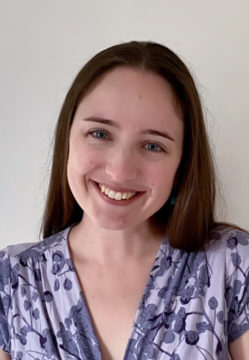 Special interests:
Women's Health

Reproductive and Sexual Health

Paediatrics

Preventative Health

Mental Health
Qualifications
Bachelor of Medical Studies, Doctor of Medicine

Fellow of the Royal Australian College of General Practitioners

Family Planning Certificate in Reproductive and Sexual Health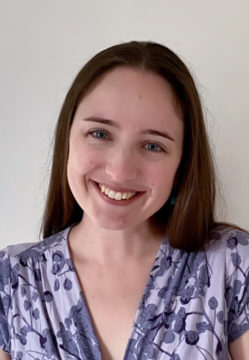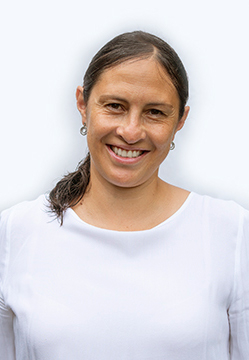 Dr Carolina Velásquez Vanegas
Dr Carolina Velásquez Vanegas is a Specialist General Practitioner. A graduate of the University of Barcelona, Spain, she completed her internship and residency at Hospital Clinic de Barcelona, including one year in Lyon (France) and one year in Nürnberg (Germany).
Carolina has been practicing medicine since 2005, working in Emergency Medicine and General Practice in Spain and, from 2012, Australia, including Concord, Mona Vale and Dubbo Base Hospitals, as well as in General Practice in Sydney. In 2020 she was awarded Fellowship of the Royal Australian College of General Practitioners.
Carolina also has a Diploma in Family Planning and Sexual Health (women's health) as well as qualifications in skin cancer. She also has a great interest in Emergency Medicine, where she has worked over 10 years.
Carolina loves being a family doctor, communicating with her patients and witnessing their and their families' lives. "This is the beauty of it all!" she thinks. Originally from Colombia, Carolina loves dancing and communicating with people. Carolina is fluent in English, Spanish, French and Catalan (and some German). She lives in the Northern Beaches with her partner and loves going for walks and enjoying a good coffee with friends.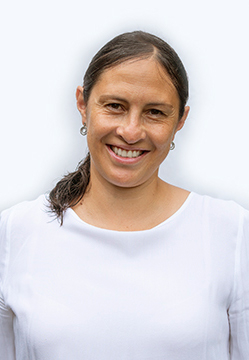 Special interests:
Women's health
Adolescent health
Skin cancer medicine
Preventative health
Allergies (Diagnosis and Management)
Emergency medicine
Qualifications
Bachelor of Medicine (University of Barcelona)
Specialist in Family and Community Medicine (Spain)
DipFP&SH
FRACGP
Dr Edwina Pritchard
Dr Edwina Pritchard graduated from the University of New South Wales in 2005 with a BSc(Med) MBBS (Hons.) Her junior training was through Royal North Shore and Manly Hospitals. She gained a Diploma of Child Health from The Children's Hospital Westmead in 2009 and Fellowship from the Royal College of General Practitioners in 2012, becoming an examiner for the College in 2014.
She is accredited to provide antenatal shared care through the Northern Beaches and Royal North Shore Hospitals as well as the Royal Hospital for Women and Royal Prince Alfred Hospital. Edwina is accredited to insert Implanon devices and has trained and worked with Family Planning NSW.
She enjoys the variety general practice brings and especially the continuity of caring for individuals and families. She is particularly passionate about patient education and preventative medicine.
Aside from work Edwina enjoys running, skiing and beach days with her two young boys.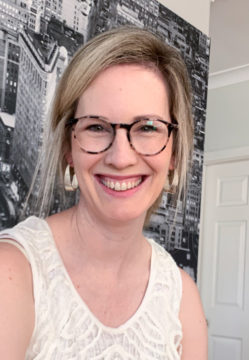 Special interests:
Children and adolescent health
Women's health including contraception, fertility and menopause
Mental health
Preventative medicine
Qualifications
BSc (Med) MBBS (Hons, UNSW)
Diploma of Child Health
FRACGP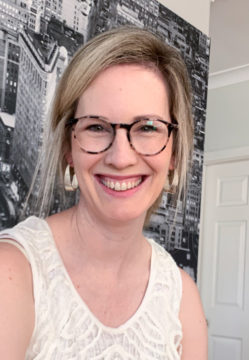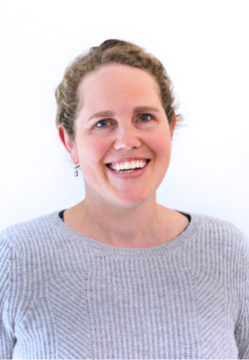 Dr Stephanie Gill
Dr Stephanie Gill was born in Sydney and studied medicine at The University of Sydney, graduating with Honours. She completed her residency years at Gosford Hospital. She then worked in paediatrics at The Sydney Children's Hospital in Randwick. Steph has completed a Diploma of Child and Adolescent Health, and certificates in Women's Health and Skin Cancer Medicine. Steph is married with three young sons and enjoys swimming, cooking, reading, and travelling when she has time.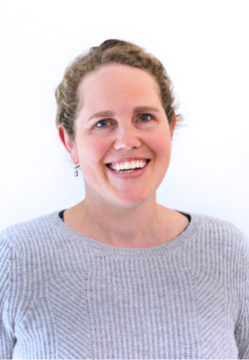 Special interests:
Child and adolescent health
Women's health
Pregnancy related medicine
Skin cancer medicine
General health
Preventative health
Qualifications
MBBS (Hons, USyd)
FRACGP
Dip Child Health
Dr Erin Noonan
Dr Erin Noonan first obtained a Bachelor of Medical Science from Macquarie University , then went on to complete the Graduate Medical Program at the University of Sydney, with Honours.
She has worked as a General practitioner on the northern beaches since 2006.
Erin enjoys working in all aspects of general practice , particularly the privilege of caring for whole families in the local community where she has lived since childhood .
When not working, she enjoys time with her family and frequenting the beach.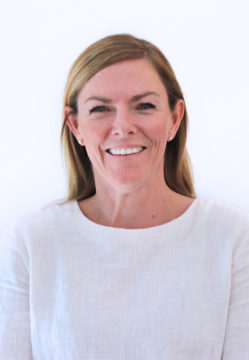 Special interests:
Women's health
Preventative health
Paediatric Health
Qualifications
MBBS (Hons, USyd)
FRACGP
Dip Child Health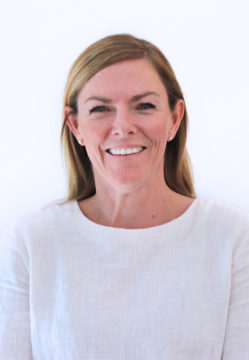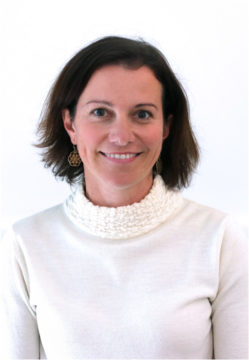 Dr Olivia Andrews
Born and raised in Sydney, Dr Olivia Andrews completed her internship at St George Hospital. She has previously worked as a GP in Sydney's Inner West, Northern NSW and for seven years at Cooper St Clinic Double Bay before joining Newport Doctor. She was employed at Royal Hospital for Women, Randwick and is accredited to provide antenatal care as part of the Antenatal GP Shared Care Program at Mona Vale, Manly and Royal North Shore Hospital. She has done further study in paediatrics, completing the Diploma of Child Health and worked in the Emergency Department of the Children's hospital Westmead. Olivia enjoys helping individuals achieve their goals through physical and mental wellness. She loves being a family doctor and being able to contribute to the health and wellbeing of each family member. When she is not at work she loves spending time with her family on the Northern Beaches- swimming, bike riding and running.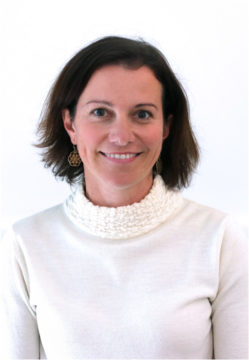 Special interests:
Women's health
Paediatrics
Preventative health care
Mental health
Menopause
Qualifications
B Med Sc (Syd)
MBBS (Syd)
FRACGP
Dip Child Health
Dr Julian Northover
Dr Julian Northover is a postgraduate of Sydney University, doing his internship and residency at the Royal Prince Alfred Hospital. He has nearly 20 years of postgraduate medical experience, working in emergency medicine and general practice in Australia, the United Kingdom and Ireland. He has experience ranging from working at the Royal London Hospital as an emergency doctor during the London Tube Bombings to being a remote area doctor on the Cocos Keeling Islands looking after the indigenous population. The thing that Julian most likes about being a general practitioner is connecting with people and using his knowledge and experience to contribute to his patient's health and wellbeing as their family doctor.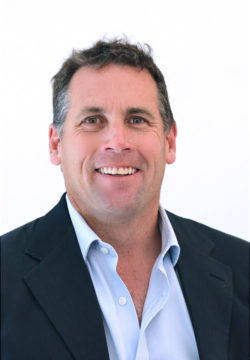 Special interests:
General health and difficult diagnoses
Cancer Care
Paediatric and adolescent medicine
Mental health
Men's health
Best practice in chronic care management through a team and systems based approach
Creating a great environment to build an exceptional team of health professionals
Qualifications
MBBS (Sydney University)
B Comm (Uni West Aust)
FRACGP, RAAMC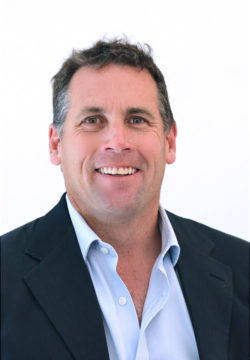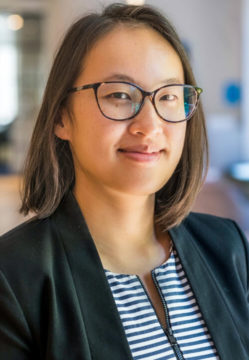 Dr Lulu Ma
Dr Lulu Ma is a specialist Geriatric Medicine Physician who is passionate about healthy ageing and providing holistic care to her patients.
Dr Ma is a fellow of the Royal Australasian College of Physicians in Geriatric Medicine and holds a position as a Geriatrician at Lady Davidson Private Hospital. She obtained her Bachelor of Medicine from the University of Newcastle and Masters of Medicine (Clinical Epidemiology) from the University of Sydney. She completed her general medical and specialist training at Royal Prince Alfred, Concord and Prince of Wales Hospitals.
Dr Ma has a particular interest in falls, bone health, de-prescribing and perioperative care and recovery. She has presented at national Geriatric Medicine scientific meetings and co-authored a book chapter in her professional areas of interest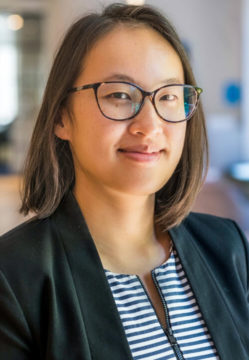 Special interests:
Falls
Healthy Ageing
Bone Health
De-prescribing
Peri-operative care and recovery
Qualifications
B Medicine
M Medicine (Clin Epi)
FRACP
Dr Monica Vu
Dr Monica Vu is committed to providing quality care for older patients at home and in the community. She is passionate about patient advocacy and optimising quality of life. Dr Vu completed her Basic Physician Training at The Royal Prince Alfred Hospital and her Advanced Training at Concord Repatriation General Hospital, Royal Prince Alfred Hospital and The Prince of Wales Hospital.
She has trained in a wide range of geriatric subspecialties, including peri-operative care, acute medicine, community outreach, psychogeriatric medicine and rehabilitation. Dr Vu is a Fellow of the Royal Australian College of Physicians (FRACP), and holds a position as a geriatrician at the Northern Beaches Hospital.
She is enthusiastic about teaching, and in addition to her clinical role, has an appointment as a conjoint lecturer at UNSW. Dr Vu has a particular interest in cognitive disorders, polypharmacy and falls. She provides specialist care to patients both in outpatient clinics and through home visits.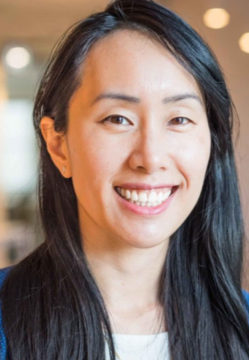 Special interests:
Cognitive disorders
Polypharmacy
Falls
Qualifications
FRACP, MBBS (Hons), BMedSci
Conjoint Lecturer UNSW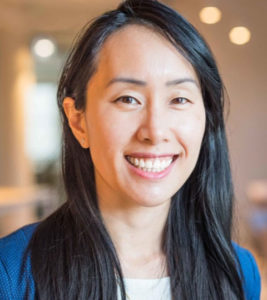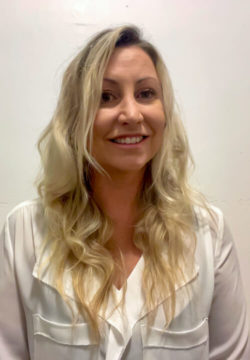 Dionne
Dionne has an interest in holistic health and comes with over 15 years clinical practise in natural therapies.
She has also spent 4 years in Critical Care, working in both adult and paediatric emergency departments for the Mona Vale and Northern Beaches Hospitals.
More recently she has gained extensive knowledge in fertility and reproductive health as a Nurse Coordinator for IVF Australia.
When she's not providing nursing care for our community, you can find her at the beach with her British Bulldog, Jerry, enjoying all the benefits we gain from our Northern Beaches lifestyle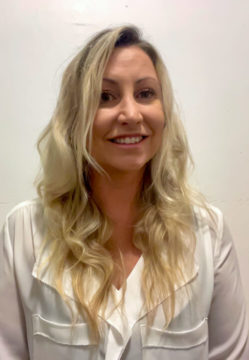 Sue Strachan
Sue Strachan has 40 yrs experience working in healthcare care, initially completing her general nurses training at Royal Prince Alfred Hospital. Sue holds post graduate qualifications in Emergency Nursing and business management .
Sue is a northern beaches local and has worked across many settings for NSW Health, including Emergency, Counter Disaster and Community nursing.
Sue works closely with our doctors to provide the highest care possible for you and your family as part of our commitment to preventative health care.
Sue is also an expert on health assessments and can sit with you for up to an hour discussing your health needs and goals – if you are aged 75 year or older, or between 45-49 years of age.
Sue has appointments available for care plan reviews, health assessments, flu vaccination, ongoing injections, health heart checks, wound reviews, suture removal, blood pressure monitoring and more.